! this is the common heading for all the pages>






<! this is the end of the common heading for all the pages>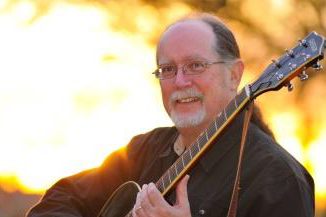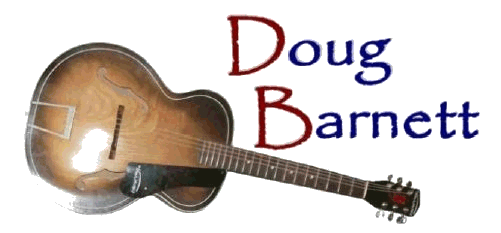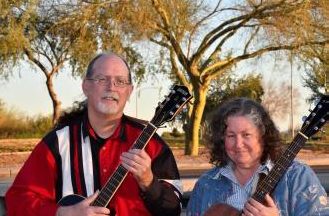 Electronic Press Kit
Doug Barnett
www.BarnettProductions.com
MusicAndEvents@BarnettProductions.com
(623) 249-6994



Entertainer, Singer/Songwriter, Acoustic Guitarist
With a three-octave range, a strong, broad voice, and finger-style acoustic guitar picking, Doug Barnett is the choice entertainer for bars, restaurants, and special events. He is performance-ready on over 200 songs. Doug covers decades of originals in multiple genres, including pop, country, western, light rock, southern rock, bluegrass, and folk. As a songwriter, he has produced over 100 originals and 11 indie albums. As a performer, he has the endurance, experience, and consistency for a multi-set show.

Locations: Doug plays in the greater Phoenix and Seattle areas, as well as along Route 66.

Originals: Doug is a BMI songwriter and member of the Arizona Songwriters Association. He has released 11 indie albums, available on cdbaby.com, itunes.com, & amazon.com. Doug is a featured annual performer in the Arizona Songwriters Gathering. He placed as a finalist in the West Valley Country Music Association songwriting contest ("Let Me Get My Shoes," 2017, and "Cowboy Life," 2018). "Two Wheel Cowboy," a Daniel Doran documentary released in New York in 2016, features a Doug Barnett original as the title song.

Places Doug has played

Bars and Restaurants
Desert Rose Steakhouse, Glendale AZ, weekly show, ongoing since 2017
Diana's Cellar Door Wine Bar on Route 66, Kingman AZ, ongoing since 2015
Katie J's Bar and Grill, Renton WA, ongoing since 2009
Black Bridge Brewery on Route 66, Kingman AZ, 2016
North Mountain Brewing Co, Phoenix AZ, special engagements ongoing since 2015
The Living Room Coffee Shop, Everett WA 2009
Tost Nightclub, Freemont WA, 2005
Conner Byrne Pub, Ballard WA, 2004

Outdoor Festivals and Retail Marketplaces
Arizona Songwriters Gathering, Glendale AZ, 2016, 2017, 2018
Glendale Folk & Heritage Festival, Glendale AZ, 2015, 2016, 2017, 2018
Herberger Theater Center Festival of the Arts, Phoenix, AZ, 2016
Sunnyslope Art Walk, Phoenix AZ, opening act 2015
Victory Music Stage at Crossroads Mall, Bellevue WA, monthly 2004 – 2009
St. Jerome Parish, Phoenix AZ (parish festival and special events), ongoing since 2012
St. Louis the King Parish, Glendale AZ (parish festival and dinner events) ongoing since 2013

Fundraising and Special Events
Doug has played during events held in all sorts of venues, for example, the Falls Event Center in Chandler, Desert Rose Steakhouse in Glendale, Arizona Grand Resort & Spa in Tempe, Knights of Columbus Hall in Glendale, Mount Claret Center in Phoenix, and East Valley YMCA.

Book Doug Barnett
(623) 249-6994
MusicAndEvents@BarnettProductions.com

MP3 Audio:
Angels Unaware - Recorded at Electric Lotus Studio 2015
The Water is Wide - Recorded at Electric Lotus Studio 2015
Gentle on My Mind - Recorded live at Desert Rose Steakhouse 2017

Video:


Bio
Doug Barnett was born in Phoenix, Arizona. He attended Sahuaro Elementary School and Moon Valley High School. During his first year of high school, Doug's mother bought an old player piano with the mechanical parts removed. This ignited an intense desire to play music, so Doug taught himself to play a handful of tunes by Elton John and others.

The next year, he signed up for a guitar class at his high school. His mother let him use her old Harmony arch top guitar to start practicing during the summer. He played that guitar until the sides cracked and the neck began to bend. His Uncle Bill was also a great musical influence on Doug. He had a wide array of acoustic and electric instruments that Doug was able to play.

Music stayed a hobby for many years as Doug amassed a vast and varied collection of musical recordings. John Denver, James Taylor, David Wilcox, and Bill Hranek were strong influencers.

Doug moved to the Seattle area in the late 90s for employment and decided to stay a while. In March of 2003, Doug bought a Martin Cowboy II acoustic guitar and decided to become serious about music. Within a year he was writing and recording his own songs in a home studio. He began playing at open mic events around the Puget Sound, finding friends among the local musicians. Open mic led to steady gigs and more friendships.

Moving back to Arizona in 2010, Doug played open mics, showcases, and gigs, meeting other musicians and making more albums.

Doug is a BMI songwriter and member of the Arizona Songwriters Association. He has released 11 indie albums, mentors songwriters, and works steadily to become better at his craft. Doug plays in the greater Phoenix and Seattle areas, as well as along Route 66.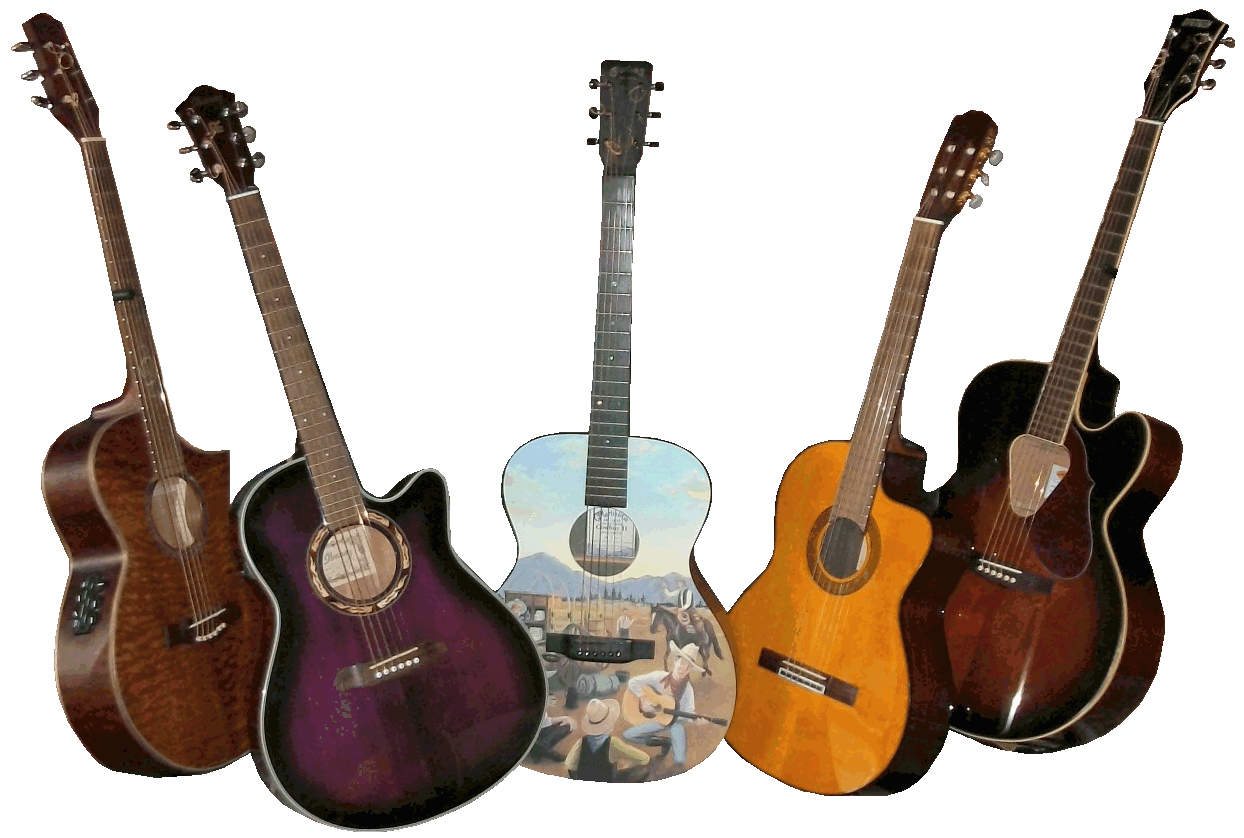 Visit us on facebook






&copy 2018 Barnett Productions